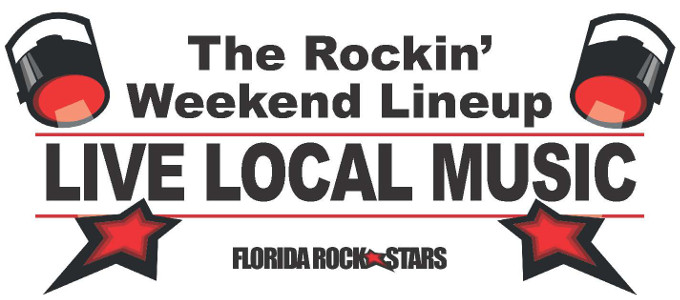 Florida Rock Stars presents The Rockin' Weekend Lineup brought to you by Alfredo F.Morrell – your rock and roll connoisseur!
Tune in and find out who's playing where on the Rockin' Weekend Lineup. Florida Rock Stars loves rock n roll – go see some live, up close and personal. To get your band or bar listed contact Alfredo at 305.812.2492.
Catch the bands and bars listings on Florida Rock Stars Facebook weekly on Thursdays. 

 The Rockin' Weekend Lineup by Alfredo!