FANTASTIC SOUND AND LIGHT SYSTEM – DJ LEROY handles all for Florida Rock Stars at Palmetto Bay Food and Rock Festival.

AND AWARD WINNING ENTERTAINMENT FOR YOUR NEXT EVENT!
Selecting the Right Disc Jockey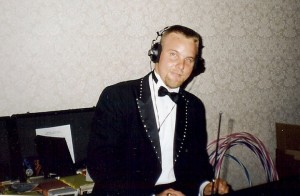 Selecting the right Disc Jockey is perhaps the most essential step in your event planning process. The entertainment that you choose for your party, whether it is a wedding reception or corporate function will be the key factor in determining just how much fun you and your guests will have. Anyone can play music, not everyone can read the crowd and motivate. We offer you professional  entertainers with the skill and knowledge to perform at your event. We pride ourselves on producing class and elegance bundled with energy and excitement. We work with you from the initial planning stages to the event itself to create customized, memorable events that will leave your guests talking about it for years to come.
---
EQUIPMENT RENTAL
NEED GEAR RENTALS FOR YOUR UPCOMING EVENT?
Ludwig Complete Drum Kit with throne $125.00 per dayYamaha Complete Stage Custom Drum Kit with throne   $160.00 per dayLP Matador Conga, Timba & Quinto with Stands $300 per day

LP Matador Timbales with stand $120 per dayRoland 700SX 88 Key Keyboard with stand $160.00 per day

Yamaha Motif ES8 88 Key Keyboards with Stand $195.00 per dayGallien Kruger RB1000 Bass Amp w 4×10 w/horn $160 per dayHartke 350 Bass amp w 4×10 Speaker $140 per day

Fender '65 Twin Reverb Guitar Amp $130 per day

Peavey Valve King 2×12 Guitar Amp $130 per dayADDITIONAL INSTRUMENTS AVAILABLE: TENOR SAX, TRUMPET,

TROMBONE, ACOUSTIC BASS, ACOUSTIC GUITAR & MOREShure UHF BLXR Series Wireless Handheld Mic w SM58 $50.00 per day

Shure HI- Gain Directional Antenna System for BLXR $125.00 per day

Guitar Pack/Body Pack $55.00 per day

Body Pack w beige theatrical face mic $85.00 per day

limit 8Shure PSM 600 Wireless In Ear Monitors $85.00 per day

limit 5JBL Eons 515 Series Powered Bi-amplified Monitors $55.00 each

limit 28JBL PRX 715 Series Powered Bi-Amplified Monitors/ Mains 75.00 each

limit 6

JBL VRX932LAP Digital Linear Arrays Bi-Amplified 200.00 each per day

JBL VRX918SP Powered flyable subwoofers 200.00 each per day

Yamaha SPX 90 Digital Effect unit $40.00 per day
Yamaha 32 Channel Mixer $165.00 per day
Yamaha LS9-32 Channel Mixer $325.00 per day
Yamaha M7CL-48 Channel Mixer $525.00 per day
Yamaha CL5- 96+ Channel Mixer $650.00 per day

32x8x2+6 150′ snake $95.00 per day
32×8 150′ main, 30′ monitor w iso xformers $175.00 per day
48×16 200′ main, 30′ monitor w so xformers $275.00 day

Martin Light jockey USB w Sony Laptop $170.00 per day
Martin MPC USB w Laptop $175.00 per day
Flying Pig HOG 1000 Lighting Board $420.00 per day
GrandMA light Lighting Board $450.00 per day

Martin M1 Lighting Board $525.00 per day
GrandMA2 lite Lighting Board $575.00 per day

Mac Washes 8x 250 w Light Jockey $175 per day each
Mac Spot 2x 250 w Light Jockey $175 per day each
Mac Spot 8x 575 w Light Jockey $275.00 per day each

Chauvet Q-Spot 260 60W LED Moving Head Spots 125.00 each Per Day
Chauvet Q-Beam 260 60W LED Moving Head Beam 125.00 each per day
Chauvet Colorband Pix-M Linear Wash Lights with Motorized tilt 75.00 each per day
Chauvet LFS-75DMX 75W LED Leeko/ Gobo Projector 60.00 each per day
Chauvet Geyser RGB LED Fog Cannons 20′ Plume 100.00 Per Day plus fluid

CYRO JETS, DMX Control, 28′ Plume $250.00 per day (plus CO2, limit 3)

Dual Confetti Cannons, 75′ Plume $225.00 per day (plus Confetti, limit 2)

Confetti Blower $50.00 per day (plus confetti)

Wireless DMX transmitter/Receiver Pair $70.00 per day (limit 8)

Fog Machine- Martin Magnum- $60.00 per day (plus juice)
Chauvet AmHaze Hazer 60.00 per day (Plus Juice, limit 4)

Snow Machine $85.00 per day (plus juice)

Bubble Machine $60.00 per day (plus juice)

Six Sticks 8x 6xpar64 w 600 dys   $65.00 per day each

Leprechaun 24×2.4k Digital 600 amp Dimmer Rack- Call for pricing
Opti-Splitter racks 3 & 4 Universe with ethercon DMX network- call for pricing

Single Video Projection w 9'h by 12'w Screen $500.00
Dual Video Projection Screens $750.00
84″ Pull Down Front Projection Screen $75.00 each per day
4500 LUMEN HD Projector 325.00 per 8 hour day

12′ Tall by 10′ wide Black Velour Drape $100.00
(70′ max)

42″ lcd monitor on tripod stands $325.00
*(4 available)

60″ LED Monitor on upright freestanding truss $475.00
*(6 available)

MULTIQUIP 25KW DIESEL GENERATORS $350.00 per 8 hour day (limit 2)
MULTIQUIP 45KW DIESEL GENERATOR $525.00 per 8 hour day
MULTIQUIP 125KW DIESEL GENERATOR $745.00 per 8 hour day
IR/ DOOSAN G40 40KW DIESEL GENERATOR $500.00 per 8 hour day

Custom Distro, Feeders, & whips for "Festival (Vendor) Power" Available

Call for custom package pricing.

---